Is your laundry business experiencing a stagnant profit or capturing fewer new customers lately? These signs may indicate that your business has stopped growing. There are three top reasons why this could happen and how to fix it.
Market Saturation
Population growth in any neighbourhood will eventually slow to almost zero. At this point, it will be difficult for your laundry business to grow beyond the existing market potential. You could move to a new neighbourhood with more growth prospects but you would need to start from scratch all over again. In this case, the best way to continue growing your laundry business is to set up a new branch into a new neighbourhood.
Lost of Interest
After managing the same business years, it is easy to become complacent. You might fall into the daily routine and begin to lose focus on marketing and renewing the business. Hence, it is important that you always keep up your interest in the laundry business by keeping abreast with the latest developments in the industry. Visiting trade shows to gain knowledge on modern technology and methods of growing business profits. You could also check out laundry shops on your travels overseas to discover new ideas to attract more customers.
Internal Review
Entrepreneurs focused on growing their businesses usually tend to look for external means such as advertising, marketing or royalty programmes. They often forget that growth can also come from internal sources. For a laundry operation, you could review your internal processes such as machine layout, technology or even utility system to further enhance customer experience and optimise cost efficiency. An internal review can help you find better ways of managing your business and increase growth.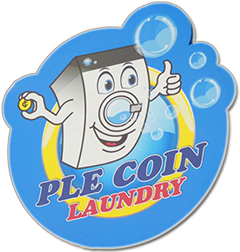 It's time you take charge of your future. Make the first step to owning a coin laundry business today. Contact PLE Laundry Equipment Sdn. Bhd. at 016 – 262 2965 or 03 – 5633 6405 for a comprehensive business consultation.