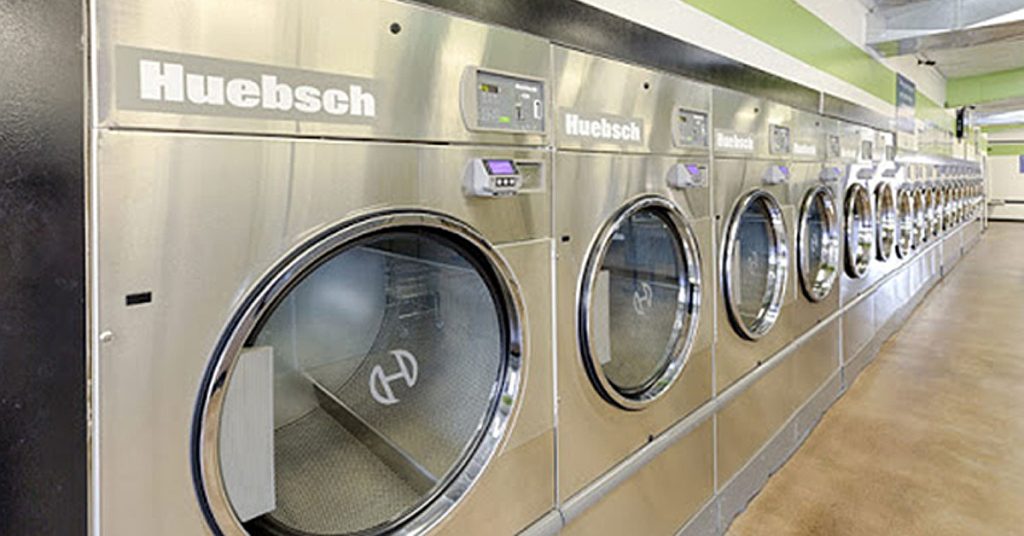 Maintaining a professional image for your self-service coin laundry is vital to attract more customers. The key is in your attention to details.
This is what you can do for your coin laundry shop to create a comfortable, inviting, and efficient operation to entice new customers:
Exterior
You only have a few seconds to make a positive impression on a potential customer. Generally, this starts before they even walk into your building. Hence, you need maintain your building exterior with these few tips:
The signage must be visible and an accurate representation of your brand.
Keep the parking lot clear and free of garbage and debris.
Lighting must be bright especially for 24-hour shops.
Interior
Always keep your coin laundry shop clean and tidy. Perform the following tasks daily, ideally before opening hours or during slow periods:
Wipe the windows – Clean windows allow customers to see inside your shop.
Wipe down each machine – Dusty machines reflects badly on your hygiene.
Wash the toilets – Dirty toilets are a big no-no for all businesses.
Clean and top up the soap dispensers – Soap dispensers left unclean for a long time may clog up the machine and stain your customer's clothes.
Wipe the folding tables – Customers will not want to fold their clean clothes on dirty table tops.
Mop the floors – Dirty floors are a big turn-off. Wet floors are hazardous.
Empty the trash – Overflowing trash is unsightly and may smell too.
Easy Instructions
It is essential to provide simple and clear instructions on how to use each machine in your store. Stick large labels or notices on the wall at strategic locations. The step-by-step instructions should be clear and easy to follow to create a pleasant experience for customers doing laundry at your shop.
Vending Machines
If you choose to have vending machines for soap, softener, snacks, or drinks in your store, check them daily and restock if needed. Empty vending machines will only frustrate the customers and create a bad experience.
Are you a first-time owner of a coin laundry operation? PLE Laundry Equipment Sdn. Bhd., Asia's no. 1 coin laundry distributor, is committed to help you succeed in this business. Contact us at
016-262 2965
or
03-5633 6405
to get started today.