Are you new to the coin laundry business? These 7 secret steps will help you succeed as a coin laundry entrepreneur:
Keep the Passion Burning
If passion is what got you into this business, you're on the right path. However, it is essential to keep the passion going by continuously learning about the business, the best ways to do laundry, and advancement in laundry technology. Knowledge will fuel your drive to succeed.
Careful Planning
As a start-up business, you need to manage your overheads for at least the first six months. This entails careful risk and capital management to turn your coin laundry into a profitable operation.
A Good Mentor
Having someone who has succeeded in the coin laundry business to guide you will give you a great head start. You can run your business ideas by your mentor before implementing them, and also learn from your mentor's mistakes.
Word-of-mouth
When you first opened your coin laundry, you might not have a lot of budget for advertising. Hence, the best way to spread the news about your business is through word-of-mouth. Start with family and friends.
Be Decisive
While it is important to have a detailed business plan, do not take too much time to make things happen. Trust your instincts and act on your plan to take your coin laundry business to the next level.
Build Your Reputation
The good name of your coin laundry is as good as any advertisement to attract customers. Start by making sure your shop and machinery are always in tip-top condition to serve your customers. Take time to interact with your customers to foster good relationships and gain their trust and loyalty.
Perseverance
This is one trait that is found in all successful entrepreneurs from Steve Jobs to Tony Fernandez. There may be many challenges in managing your coin laundry business but if you give up in the face of these obstacles, you will never succeed.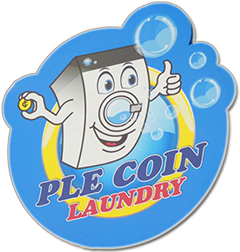 Success in this business brings many rewards including monetary and personal satisfaction. For more comprehensive advice in the coin laundry industry, contact PLE Laundry Equipment Sdn. Bhd. at 016 – 262 2965 or 03 – 5633 6405 today.