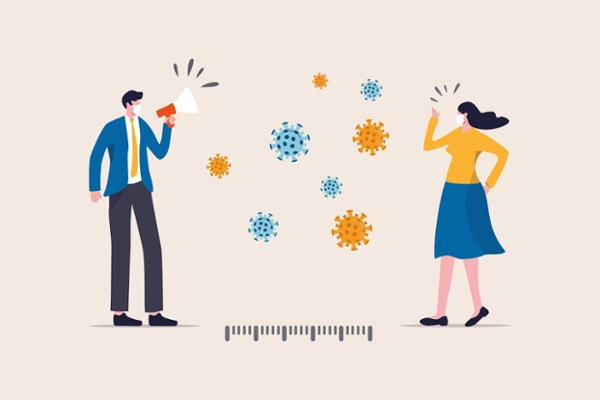 With the gradual relaxation of the lockdown in Malaysia, some of you are heading back to the office for work. You may be anxious to leave the safety of your home since there's still no vaccine for the Covid-19 virus and the risk of infection is ever present. But life has to go on. Here's are 5 basic precautions employees and employers can take to get back to work:
Your essential items
Never go to work without your mask, alcohol-based hand sanitisers and disinfectant wipes. The mask will shield you and others from saliva droplets which are the major source of infection. Frequent use of hand sanitisers and disinfecting surface areas that you work on are good practices to prevent infection. Avoid touching your face and eyes.
Taking the public transport
Buses, trains and LRTs are places with high risk of transmission. Wear your mask at all times when taking the public transportation. Limit touching surfaces as much as possible. Sanitise your hands before getting on-board and after disembarking. Try to maintain social distancing inside the vehicles.
New office policy
Employers should require staff who are unwell to stay home. Allow staff to work from home a few days in a week to avoid an overcrowded work space to minimise the risk of infection. The 14-day quarantine rule for staff who have just returned from overseas should still be enforced.
Minimise face-to-face contact
Social distancing should be observed whenever possible. In-person meeting with staff and customers should only be done when it is absolutely necessary. Site visits can be done virtually. If you need to meet up face-to-face, do so in small groups.
Protect your family
Avoid interacting with family members and minimise touching surfaces when you reach home after work. Change out of your working clothes and soak them in detergent to wash. Take a bathe immediately to reduce the risk of infection for your loved ones.
Not sure how to proceed with your coin laundry operation in the new business environment after MCO? We can help you move forward. Contact PLE Laundry Equipment Sdn. Bhd. at 016-262 2965 or 03-5633 6405 today for advice.