Commercial washers are a must-have in any coin laundry operations. Unlike the ones used in a regular household, these washers are designed to handle much larger loads and can stand up well to heavy duty usage.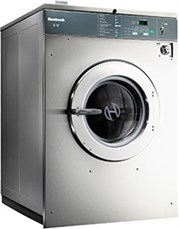 The latest vended front load washer model from Huebsch is designed to help coin laundry operators save on utility costs and improve efficiency. This machine has a 20% larger capacity to save time and money for the customers as well as shop owners in the long run.
Key features of this model include:
Cutting-Edge Sensing System – updated suspension and new sensing technologies redistribute loads and maintain cycle times to reduce wait time and increase turns through your store.
Incredible 440 G-Force – increased spin speed for faster drying to cut short the time your customers need to spend at your store.
20% Larger – able to handle bigger loads to save water, time and utility bill.
10-Degree Tilted Control Panel – easy to read and use.
Super-Strong Stainless Steel Tub – built to last and withstand heavy usage.
With the Huebsch vended front load washer, your shop can handle more customers with its bigger capacity and faster drying time. It will also increase your operation cost efficiency over time.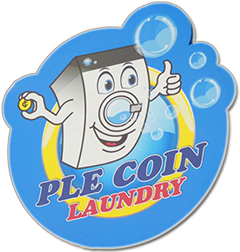 For more information on how to start a profitable coin laundry business, contact PLE Laundry Equipment Sdn Bhd at 016 – 262 2965 or 03 – 5633 6405 to make an appointment to discuss your future in this industry.