With no labour and zero inventory, most of the returns of your coin laundry business after recovery of the initial investment costs and fixed overhead would be your profit. So how do you increase the profitability of your business? Here are 4 factors to consider:
The right location
Your coin laundry will enjoy better profits in an area with many apartments and young adults who need your services more than residents in a wealthy neighbourhood. A good location should also have ample parking space and easy access to your customers. Competitors in the same area may reduce your profits.
Operation expenses
Higher water and electricity consumption mean lower profits for your coin laundry. Hence, it is wise to choose energy-efficient machines. Regular maintenance will help you avoid unnecessary repairs and minimise the risk of breakdown which will result in revenue loss.
Additional services
If you choose to differentiate your coin laundry with add-on services such as a coffee bar or video games, you will incur higher cost to run your business. The revenue earned from the add-on services must at least cover the cost to justify its value.
Marketing and management
If you choose to engage the services of an accountant, a marketing agency or cleaning crew, their fees will cut into your profits. You might think that you can do it all but you should consider if it is worth your time and effort, and if you have the appropriate skills and knowledge to do the different jobs well.
Since the coin laundry business is recession-proof, you have a good chance of making a profit. How much profit you can earn will depend on how well you manage your business.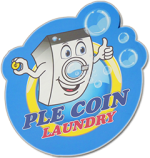 For more advice on how to run a successful coin laundry, contact PLE Laundry Equipment Sdn. Bhd. at 016-262 2965 or 03-5633 6405 today.