Online presence on social media for modern day businesses is a must. One of the most popular platforms is Facebook. If you plan to use Facebook ads to generate leads for your coin laundry business, here are 5 tips to create ads that work on Facebook:
Be creative
A creative ad will stand out and increase click-through rates. Use interesting images related to your coin laundry and choose bright colours to catch the attention of readers. Video ads should be lively. A little humour helps too.
A powerful headline
By now, you should already know your potential customers' pain points and desires. Your ad's headline should call out to your ideal customers based on their pain points such as lack of laundry facility, no space to dry their laundry etc. A great way to get a reaction is to pose a question as a headline.
Great ad copy
An effective ad copy addresses your customers' pain points, provides a solution, and presents an offer. An example for your coin laundry business: a pain point would be lack of drying space, solution is dryer machines, and offer would be a discount for dryers at your shop. Use appropriate images to support your ad copy. Keep your ad copy concise and make sure it is mobile-friendly.
An irresistible offer
If you want to generate leads through Facebook ads, make sure you offer potential customers something irresistible such as free wash for the first week of the month or special discount for the month. Give them a motivation to check out your coin laundry service. Set a deadline for the offer to add a sense of urgency and encourage immediate action.
Keep it simple
Complicated words and long explanations are a big turn-off for Facebook ads. Use simple language that a primary school student can understand. If people have to spend time figuring out your message, they are most likely going to skip your ad.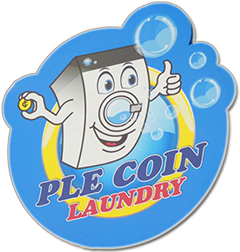 A well-constructed Facebook ad will go a long way to increase the visibility of your coin laundry business online. If you need in-depth advice on promoting your coin laundry, PLE Laundry Equipment Sdn. Bhd. can help you. Contact us at 016 – 262 2965 or 03 – 5633 6405 today.