These days, visual content such as videos have become a powerful tool to capture your targeted customers on various social media platforms including Facebook and Instagram. Posting videos on your social media pages can help you generate leads for your coin laundry business. Here are four types of videos you can use:
Direct Sales
This is a very simple video. All you need to do is talk about the services you offer and how your coin laundry service can help your customers solve their problems like no washing machine in the house or the lack of drying space etc. It is also important to highlight your coin laundry's Unique Selling Point and how this would benefit your customers.
Animator
In terms of content outline, an animator video is the same as a direct sales video. The main difference is an animator video uses graphics and animation to present your content. The animated content makes the video more attractive and hence could lead to a higher click-through rate.
Educational
You could make educational videos on laundry related topics such as useful laundry tips or DIY laundry tutorials. Get creative and make it fun to engage your customers. These educational videos also help build your credibility as a laundry expert to strengthen your branding.
Testimonials
This is a very effective video to generate sales leads. You can ask existing customers who are thrilled with your coin laundry service to record a video testimonial. Provide an outline of what they should talk about or ask helpful questions such as why they like coming to your coin laundry shop or how your service is better than other coin laundry shops.
Another helpful tip would be to include a URL link in each video post that leads to your coin laundry website or a promotional offer for new customers to encourage click-throughs to learn more about your business.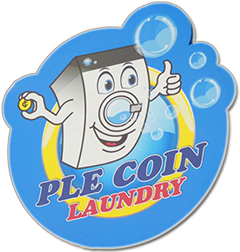 For further consultation on how to grow your coin laundry business, contact PLE Laundry Equipment Sdn. Bhd. at 016 – 262 2965 or 03 – 5633 6405 today.