Do you have what it takes to be a coin laundry entrepreneur? Here are 5 characteristics that make a good entrepreneur for any business:
Passion for the Industry
Doing what you love is the driving force that will help you get your coin laundry business off the ground and bring it to the next level. Starting up a new business can be tough. You may also face some difficulties as your business grow. Hence, if you're not interested in the laundry business, you're more likely to quit in the face of challenges.
A Good Planner or Manager
It is crucial that you plan and manage your capital investment, financing and cash flow carefully. You also need to ensure good machinery upkeep and sufficient laundry inventory to guarantee smooth operation.
Good Judgement
As the business owner, you need to make strategic decisions on location, machinery, renovations, marketing, finances and a wide range of issues. All these decisions must be weighed against the business and personal goals. Factors such as business environment, emerging trends, new technology and many more need to be considered too. You need to have good judgement to make decisions in the best interest of your business.
Competitive Nature
You will face competition no matter what business you're in. If you do not have the competitive spirit to take on your rivals, you may lose your customers and worst case, forced to shut down. Hence, if you're not prepared to fight to be the best, entrepreneurship is not for you.
Great Interpersonal Skills
In the coin laundry business, having good relationships with suppliers, manufacturers and technicians will help keep your operation running smoothly. You also need to build relationships with your customers to encourage repeat business and loyalty as well as referrals. Interacting with your customers can also help you better understand their needs and improve your business accordingly.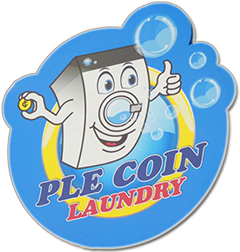 If you're interested in setting up your own coin laundry shop but have no prior industry experience, PLE Laundry Equipment Sdn. Bhd., Malaysia's top laundry equipment supplier, has the industry knowledge and expertise to give you a head start. Contact us 016 – 262 2965 or 03 – 5633 6405 today.