Running a laundry business is not your typical 9 to 5 job. Your daily routine may look like this.
Operating hours
In Malaysia, most self-service laundry stores operate between 8 to 24 hours. Many stores are usually open by 9 a.m. As a business owner, you can choose the number of hours you wish to spend at your store. Since the operation of a coin laundry is fully automated and based on a self-service model, there is little need to attend to the store during the night.
Cleaning duty
It is important to keep your store clean at all times. Hence, you or your employee would need to do the following every day:
Mop the floors;
Wipe down each machine;
Clean the soap dispensers;
Wipe the folding tables;
Wash the toilets;
Empty the trash;
Clean the vending machine (if you have one);
Wipe the windows.
The above chores are best done before opening hours. If your store is open 24 hours, you might need to clean it twice. This can be done during the slow period of the day when there are fewer customers.
Collect coins
You would need to collect the coins in your laundry machines daily. It is best not to delegate this task to an employee. You should count the coins collected from each machine to track its usage. That way, you can add more of the popular machines in future. After that, refill the change in your machine. When customers do not get the change they need, they may not visit the store again.
Restock your vending machines
If you have vending machines for soap and softener in your store, do check them daily and restock if necessary. Empty vending machines are a turn-off for customers.
Keep your books
At the end of each day, you can take care of your accounting at the store or at home. Either way, doing it on a daily basis will give you a clear picture of your cash flow at any given time. This will help you run your business more efficiently.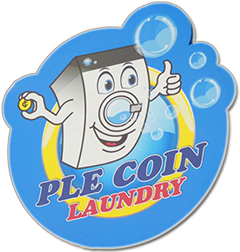 For more information on how to start a profitable coin laundry business, contact 016–262 2965 or 603–5633 6405