Many businesses think that social media marketing is simple – you just put up a post to attract your targeted customers, right? In fact, it is much more than that. These 4 tips can help you harness the power of social media for your laundry business:
Be the Expert
Content is king. Most people visit social media sites for businesses to find information or services. As a laundry operator, you need to showcase your expertise in all things dealing with laundry in your social media posts such as useful laundry hacks or how to save water. You should also highlight your operation's unique selling point: value-for-money, quick service, or modern machinery etc.
Engage Your Audience
Social media is a platform to converse with your targeted customers. Hence, you need to communicate with them by responding to their comments or providing useful suggestions to a question. It is the best way to retain their interest in your business.
Consistency
If you want to reap the benefits of social media marketing, you need to be diligent in managing your pages. Publishing your content and then disappearing is a big no-no. You need to consistently publish good content and participate in conversations. Otherwise, your followers can easily replace you with another business.
Love Your Community
As a local laundry operator, you need to get involve in your neighbourhood to create a sense of belonging or loyalty with your customers. The social media is the best way to show you care about the well-being of the community you operate in by featuring your business's involvement in charity events or ongoing efforts to help improve the neighbourhood.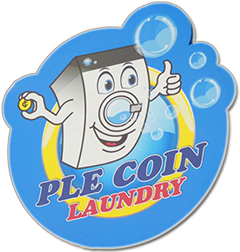 It is important to note that social media marketing does not yield results overnight. It takes effort, time and patience to create a meaningful social media presence for your business.
If you need professional advice on running a successful laundry business, contact PLE Laundry Equipment Sdn. Bhd. at 016 – 262 2965 or 03 – 5633 6405 for a consultation.