Like all business owners, you may face difficulties in running your self-service coin laundry operation. Some of these challenges could include machinery breakdown, vandalism, cash flow issues, new competitor etc.
In the midst of managing your business, you will also need to juggle your family and personal life which could present another whole set of problems.
Sometimes, the situation may become so overwhelming that you feel like quitting the business. Before you throw in the towel, you should do at least one of the following:
Declare your goals
Sometimes a little encouragement can go a long way. You can make your business goals known to the people you trust and get them to spur you on when you encounter challenges. They may also be able to provide good advice to solve your problems. With a good support system, you are more unlikely to quit.
Weighing the personal loss
When you quit your business, you suffer more than just financial loss. Your reputation and ego will also take a major hit as you may be branded a failure or loser. Hence, it is important that you weigh your personal costs of closing down your coin laundry wisely. If you think the loss is way too much for you, then perhaps quitting is not the solution.
Break time
When you have been working too long and hard on a problem, you might lose steam. It can also be difficult for you to find a solution because you are only seeing it from one angle. Take a break, go for a walk or a massage to rejuvenate. That way, you can step back and then look at the problem again from a new perspective. You might just get a breakthrough.
Managing any business including a coin laundry is a marathon. It takes determination and perseverance to succeed. Giving up is not an option for a winner.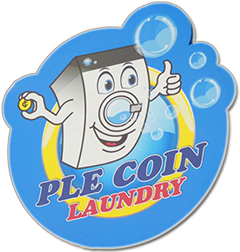 If you need advice on starting or running your own coin laundry operation, PLE Laundry Equipment Sdn. Bhd. has the expertise and resources to assist. Contact 016 – 262 2965 or 03 – 5633 6405 for a Free consultation session.